REVIEW: The Ruby Circle by Richelle Mead
Published February 10th 2015 by Razorbill

384 pages (paperback)

SOURCE: Borrowed

RATING:

3 ★★★1/2

BLURB FROM GOODREADS:

The epic conclusion to Richelle Mead's New York Times bestselling Bloodlines series is finally here…

Sydney Sage is an Alchemist, one of a group of humans who dabble in magic and serve to bridge the worlds of humans and vampires. They protect vampire secrets—and human lives.

After their secret romance is exposed, Sydney and Adrian find themselves facing the wrath of both the Alchemists and the Moroi in this electrifying conclusion to Richelle Mead's New York Times bestselling Bloodlines series. When the life of someone they both love is put on the line, Sydney risks everything to hunt down a deadly former nemesis. Meanwhile, Adrian becomes enmeshed in a puzzle that could hold the key to a shocking secret about spirit magic, a secret that could shake the entire Moroi world.
REVIEW:
OH MY GOD. I can't believe it's over.
It's hard, really. It's difficult to say goodbye to the characters I've grown to love. I love how thoroughly invested I was with these books. It was just too easy for me to care for them because they were really flawed and they make mistakes and stupid decisions every darn time yet still, they are all wonderful.
Richelle Mead wrapped up this series nicely, I supposed, though I feel that this was really short. I would've wanted to see more Dimitri and Rose. (I love them okay? They're like one of my many OTPs) I need freaking short stories. Or novellas. I might even read some fan fictions because I was left wanting for more even though I was wholly satisfied with almost everything.
At the last pages I was like…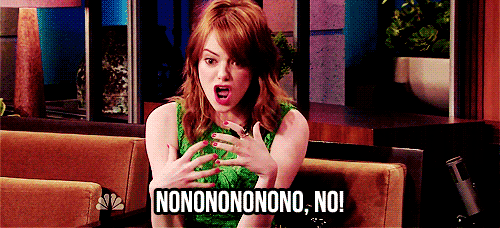 I can't bring myself to read the end but alas! I reached the last page and the feeling was so bittersweet. I have so much love for these characters and I'm so happy everything turned out okay but I don't know. Some problems were just too conveniently solved and that stopped me from enjoying this book immensely. But I still liked it so I'll still give it a somehow high rating.
To all those who haven't journeyed with these characters yet, I really recommend this series! (Including Vampire Academy, of course) But if you feel like you weren't up to commit to a lot of books yet, you can at least try to read the first one. You'll never know, maybe you guys will end up loving it like I did!