ARC REVIEW: Love, Lucas by Chantele Sedgwick
Expected publication: May 5th 2015 by Sky Pony Press

YA > Contemporary | Romance

288pages (hardcover)

arc via publisher

 

 

3 ★★★1/2

 

 

Purchase links:

 

 

BLURB FROM GOODREADS:

 

A powerful story of loss, second chances, and first love, reminiscent of Sarah Dessen and John Green.

When Oakley Nelson loses her older brother, Lucas, to cancer, she thinks she'll never recover. Between her parents' arguing and the battle she's fighting with depression, she feels nothing inside but a hollow emptiness. When Mom suggests they spend a few months in California with Aunt Jo, Oakley isn't sure a change of scenery will alter anything, but she's willing to give it a try.

In California, Oakley discovers a sort of safety and freedom in Aunt Jo's beach house. Once they're settled, Mom hands her a notebook full of letters addressed to her—from Lucas. As Oakley reads one each day, she realizes how much he loved her, and each letter challenges her to be better and to continue to enjoy her life. He wants her to move on.

If only it were that easy.

But then a surfer named Carson comes into her life, and Oakley is blindsided. He makes her feel again. As she lets him in, she is surprised by how much she cares for him, and that's when things get complicated. How can she fall in love and be happy when Lucas never got the chance to do those very same things?

With her brother's dying words as guidance, Oakley knows she must learn to listen and trust again. But will she have to leave the past behind to find happiness in the future?

 

 

 

 
 

Welcome to my stop for the Love, Lucas Tour! This book really tugged at my heartstrings. Oakley is a wonderful character and I love being inside her mind. I hope my review is enough to convince you guys to read it 🙂
REVIEW:
Chantele Sedgwick weaves a beautiful and heartfelt story that is perfect for every YA reader out there. A book that deals with loss and moving on.. and finding out that there are a lot of reasons for you to move forward. A truly heartbreaking but touching read.
Just like what I said from my intro, Oakley is a wonderful main character. She's real in every way possible. For a girl her age, her reactions toward his brother's death is truly understandable. Her feelings was thoroughly described by her that I can't help but feel for her too. She made me tear up a lot of times. I have never experienced death of a loved one (and I don't want to) but the way Oakley tells her feelings and her heartaches, I feel like I'm the one grieving. It really was obvious that the writing is terrific. I also loved the character growth the Oakley went through. It was really necessary and beautifully done.
The romance in here is so sweet. So innocent. Just like what you'd expect from a first love. The love interest is genuine and I really like how he played out a big part on Oakley's healing process. And in him, Oakley finds another reason to move forward.
If there's something I want more from this book is maybe we should've gotten more from his brother. The letters was great but I think the readers will appreciate Oakley and his brothers closeness if we gotten some short glimpses or maybe some flashbacks.
But all in all, Love, Lucas is one of the most genuine book I've ever read. The way Oakley deals with grief is so realistic and so is her feelings. Oakley will stay with you. You'll cry with her, swoon with her and cry again with her, but this time… with happiness. Chantele Sedgwick is a brilliant writer! Her words lingers in…. and sinks in you. I cannot wait for more.
And lastly, I don't even know if this is relevant but I still want to put it here. I saw a quote before I wrote my review of Love, Lucas and it says 'What's lost is painful but what's left is powerful' I don't even know if the quote talks about a person but I still remembered Oakley when I read this. For people who have lost someone… hurting is good. But it'll pass. The first step to lessen the pain? Look around. Beautiful people, places, and a future awaits you.
AUTHOR: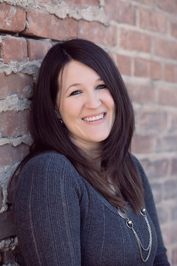 Chantele Sedgwick is a YA author, harpist, wife to one and stay-at-home mom to four. She loves happy endings, Kit Kats and judging by her book shelves, buys way too many books.
GIVEAWAY:
Prize pack 1: Signed hardcover copy of Love, Lucas, a Micro Mini Book necklace of your choice (Up to $9.95) from the Tiny Book Town Etsy Shop and a full swag pack (US Only)
Prize Pack 2: $10 Amazon Gift Card and a full swag pack (US Only)
Starts: April 27th, 2015
Ends: May 6th, 2015
TOUR HOST:
FFBC TOURS