Author Takeover #005: Margo Rabb, author of: 'Kissing In America' + US/PH Giveaway!!
Author Takeover is a new feature here in HBT where we let our current favorite authors took over the blog. Expect Guest Posts, Interviews, LOTS of Playlists, giveaways and of course, a bunch load of FUN! See past posts HERE.
---
We're on our 5th issue! And I'm happy to say that each post just keeps getting awesome-er. Don't you think? Today's #AuthorTakeover doesn't have an interview, but a very sweet and special guest post. Margo Rabb shares her top 5 songs when it comes to first kisses. (Eeeep!) Be sure to check out her latest release, Kissing In America and DO NOT miss the giveaway <3
The Book..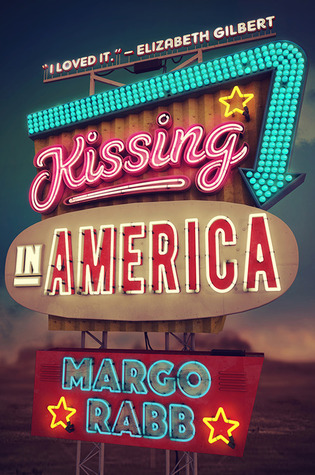 Published May 26th 2015 by Harper

YA >Contemporary | Romance | Road Trip
About the book..
In the two years since her father died, sixteen-year-old Eva has found comfort in reading romance novels—118 of them, to be exact—to dull the pain of her loss that's still so present. Her romantic fantasies become a reality when she meets Will, who seems to truly understand Eva's grief. Unfortunately, after Eva falls head-over-heels for him, he picks up and moves to California without any warning. Not wanting to lose the only person who has been able to pull her out of sadness—and, perhaps, her shot at real love—Eva and her best friend, Annie, concoct a plan to travel to the west coast to see Will again. As they road trip across America, Eva and Annie confront the complex truth about love.

In this honest and emotional journey that National Book Award finalist Sara Zarr calls "gorgeous, funny, and joyous," readers will experience the highs of infatuation and the lows of heartache as Eva contends with love in all of its forms.
The author..
connect: twitter | website | goodreads page 
Short bio: I love books, chocolate, cats (especially of the Edward Gorey variety), old movies, and more chocolate.

Long bio: I'm the author of the novels Kissing in America and Cures for Heartbreak, and I've written essays, articles, book reviews, and short stories for The New York Times, The New York Times Book Review, The Atlantic, Slate, The Rumpus, Zoetrope: All-Story, Seventeen, Best New American Voices, New Stories from the South, and One Story, and elsewhere. I grew up in Queens, NY, and recently moved from Austin, TX to Philadelphia, PA. I write about grief a lot (my mom died when I was in my teens and my dad died when I was in my twenties). Here's a link to an essay I wrote recently, about the death of my cat and the death of my mom (it was published, coincidentally, on the 24th anniversary of my mom's death):

Thank you for taking a look at the stuff I've written–sending you some virtual chocolate as you read! 🙂
The Guest Post..
Top 5 Songs For A First Kiss!
Press the play button if you want to listen to playlist!
Mazzy Star,

"Fade Into You" 
** I love this song. It's romantic, moody and brooding–perfect for a first kiss. **
Beastie Boys,

"I Don't Know"
** This is about as far from a typical Beastie Boys song as you could imagine–it's a ballad and a love song. **
The Beatles,

"Here, There, and Everywhere"
** A classic. **
Cowboy Junkies,

"Something More Besides You"
** Another good one for a brooding first kiss, maybe even with a cowboy. **
Sam Phillips,

"I All Out, Worn Out"
** I liked this song so much that my husband and I danced to it at our wedding!**
Thanks, Marga for sharing those sweet songs. They really are perfect for first kisses! 
---
And you guys, Margo is so sweet to offer a signed copy of her book to one lucky PH or US winner. Don't miss this one 🙂
The Giveaway..
What do you think of the songs that Margo shared? Do you have any song to add in the list? (Mind sharing us your first kiss? <3